Appointments: How To Raise Customer Attendance Rate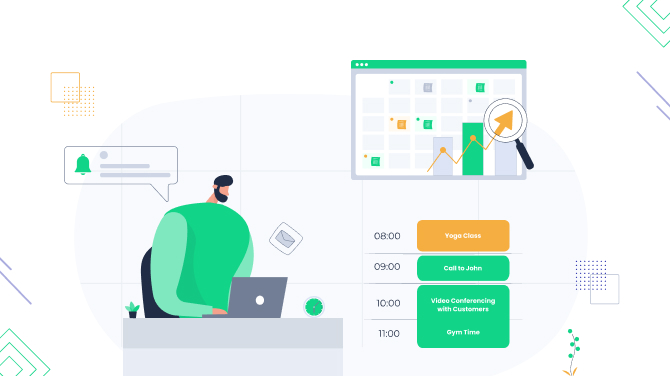 One of the most demotivating things is when a customer cancels an appointment at the last moment. It not only frustrates the business but also causes a substantial financial loss. Not only is the resource's time wasted, but the opportunity for revenue generation also goes in vain.
When any customer cancels or reschedules their appointment at the last moment, the booked appointment slot remains empty as it would be pretty difficult to fill that slot immediately. This impacts the business's productivity, and thus it loses an opportunity to earn. A business may think of a scenario where no appointments may get canceled or rescheduled in such a situation. Thankfully, there are several suggestions that the business can use to raise its customer attendance rate. Lets us see one by one each of them:
Start using Online Appointment Booking Plugin
In the technology era, customers look online for everything. Adding an online scheduling system to your website can be an added advantage for you because of this reason.
Having an online scheduling system will not make appointment booking relatively easy and faster, but it will also manage the appointments automatically, which is a big burden for the staff. Customers can choose an appointment slot from all available slots at their convenience. This will decrease the chance of appointment rescheduling, thus increasing the customer attendance rate.
Customer Follow up using Reminders
Customers are too busy, so they may forget about their appointment timings. It is not the only scenario, you too are busy and always want your customers to show up at their appointment time.
To avoid such a situation, you can start sending reminders to your customers for their appointments. It also shows that you also care for them. Sometimes, it may also happen that customers may not show up for the appointment even after multiple reminders for the appointments. You can also add the option of asking for confirmation via email or phone. Such actions can generate a meaningful impact on customers' mindsets and can lead to an increase in the customer attendance rate.
Make them Accountable
To make the customers accountable, you can try out a number of ways. One of the easiest ways to do this is by having an option of prepaid payment for appointments. The customer doesn't have to make the full payment before the actual appointment; the customer needs to do a partial payment only. In any case, if a customer cancels the appointment, then the amount will be saved in the form of a deposit. Here, the customer would value your time and try to be there at their respective appointment time, increasing the customer attendance rate.
Leave a Customer if needed
It is a fact that your customers rely on you just as much as you rely on them for running the business successfully. Customers who are not showing up, rescheduling, or are late for their appointments cannot be considered fruitful for your business as it hampers your performance. If there are customers who are consistently doing this, appropriate actions should be taken against them. You can leave this type of customer by paying less attention to them. More focus should be given to customers who really require attention.
Connect with the customers who didn't Show Up
Reminders and follow-up messages are considered vital when it makes a client show up for their appointment at their given appointment time. Follow-up messages are quite important when customers don't show up. In this situation, you can call the customer and try to find out the reason for missing the appointment. As per their answer, please provide them with the necessary assistance. Also, try to convince them to reschedule the appointment once again. If customers refuse to book an appointment right away, ask them for a more convenient time to call them.
Business needs to be punctual
One of the important factors for businesses to consider in increasing customer attendance rate is becoming more punctual. Businesses expect customers not to be late in the same way the customer expects that you are not late for your appointments. So for businesses, it is quite important that they are not late and also make sure there is enough time between two appointments so that you remain focused. You cannot expect customers to respect your time if you are not respecting their time.
Express your gratitude towards the customer
Any business needs to make its customers feel special and unique. You can express your gratitude by saying "thank you" to such customers. This has a huge impact on the customer, as it would make them motivated to stay on time for their appointment. In-person, appreciation can make a big difference here. You can send them thank-you notes or customized thank you cards. This can also be done by sending them to thank you messages. Such small gestures can gradually increase the customer attendance rate.
What have you learned?
Using the above suggestions, it can improve the customer attendance rate substantially. But it is not necessary that all the suggestions would work for your business. Try to implement them in your business and find out which of them would increase the customer attendance rate of your business