6 Ways to Get More Appointments on Your Schedule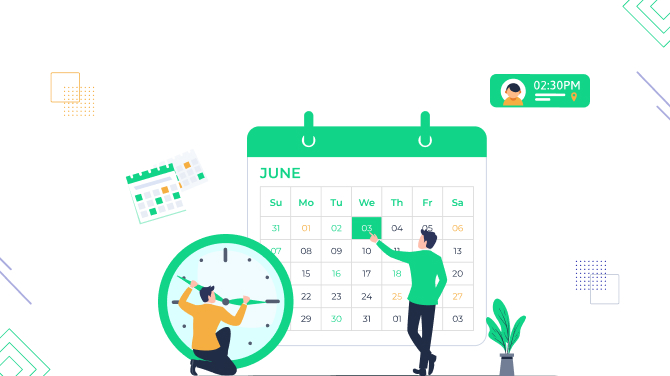 In most scenarios, appointment booking is the first contact between you and your customers. It is a way to show your customer that you are quite organized and professional. It also allows letting them know that you value their time, that your time is important and they should take their appointment seriously.
Effectively scheduling and managing appointments prove to be quite vital in the long run as it guarantees customer satisfaction and faith in your appointment booking system. Having the process smooth and professional is an added advantage.
Here are 6 proven ways that can get more appointments on your schedule
Improving customer scheduling journey
In the digital age, where most people already use the internet for their day-to-day activities, having online scheduling would be an added advantage. Also, most people visit the company website to understand their service and based on that make decisions, thus having a good online scheduling system would also provide an edge over your competitors.
Along with that, users can book 24/7 at their convenience from anywhere worldwide. Even if the business is not open, users can book an appointment online. No need to call during business hours; check the slots available online, select the convenient slot and book the appointment. It makes the user's journey quite easy. Also, it makes users come back again and again.
Well designed booking form
Most of the websites fail to attract more users for bookings online because of poorly designed booking forms. Most of the booking forms ask users too many questions about which they are least concerned. More focus should be given to making booking forms as simple as possible so that users without much effort can book appointments easily.
A well-designed Booking Form Menu should start with a list of your services. Then it should have a simple spot where users can select a date and time slot and book an appointment. Users can also make online payments at their convenience.
User-friendly calendar
An appointment booking website without a user-friendly calendar is of no use. Users will start by looking for the calendar, as it is the calendar that will show the availability of booking slots. Just click on the date and time on a calendar; it should automatically fill the check-in and check-out time for the appointment. Then users provide their basic details, and everything is set; the user has booked the appointment.
Increase user engagement
In many scenarios, it may happen that users may skip the appointment due to their hectic work schedule or may just have slipped out of their minds. Just a gentle reminder would be an added advantage. So once the user books an appointment online, the scheduling software should automatically send out an email confirmation to the user for the booked appointment. Regular reminders should also be sent to these users via emails/SMS. This feature will save time for the business and will also reduce no-shows. Regularly engaging users via emails/SMS is an important feature of the Online Appointment Booking system.
Rescheduling appointments with ease
Most of the users want an option to reschedule their appointments with ease. As it is quite a tedious process that may involve either calling or writing emails. The rescheduling option should be integrated into your booking schedule. Allow the users to edit their appointments directly as per their convenience. Instead of users canceling the appointment, it is better to rebook their appointment.
Offering discounts
One of the most effective ways of increasing online booking services is by offering discounts for users using online booking services. Create special offers and discounts only for users who use online booking services. Promote these offers through digital and social media to get the word out there.
Final thoughts
Getting more users to book more appointments online on your schedule is a tedious task. Using the different tricks mentioned above, it will give a good result. Along with that, time should also be given to create confidence in the users that booking appointments online is not a difficult task. Soon they would forget that offline concept and move towards online booking.