Admin Calendar View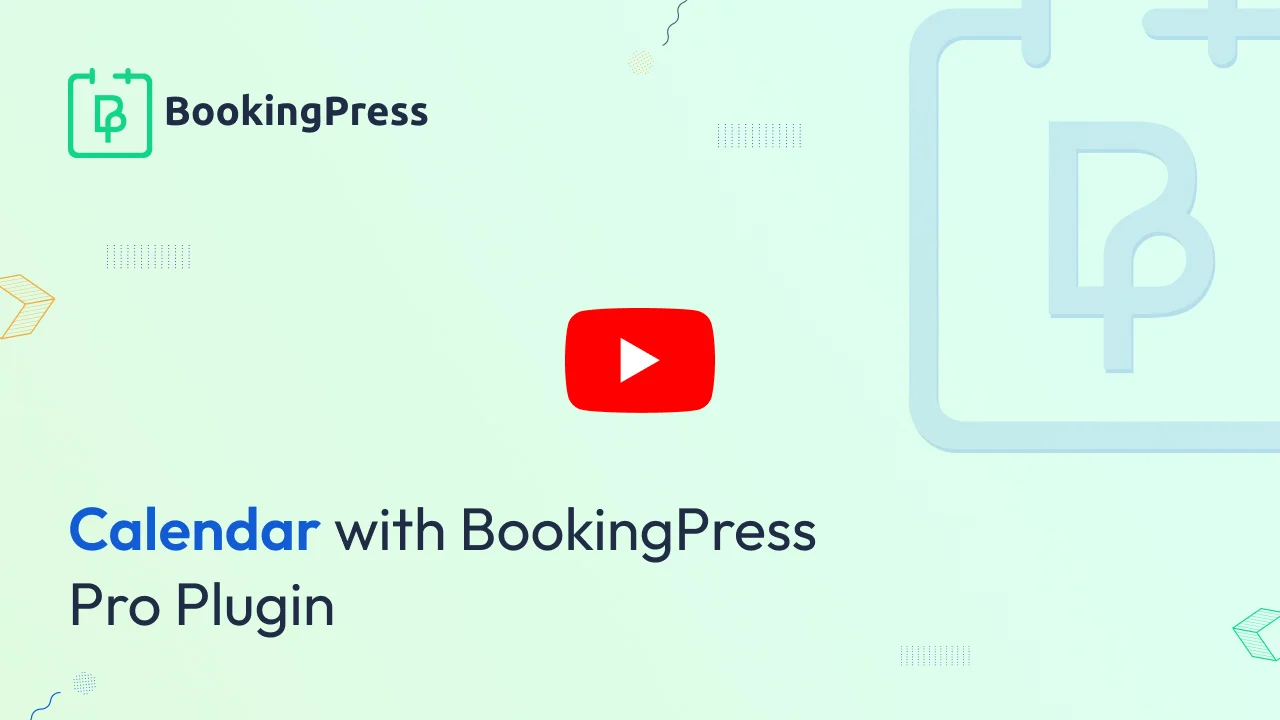 The Calendar page is a user-friendly scheduler, it shows a calendar with all the scheduled appointments in a calendar view.
Other than that you can quickly find and manage all the data by filtering Services, Customers, and Appointment Status.
There are three available calendar views:
The Month view is the default calendar view. It helps to quickly know all of the appointment details in a tabular form.
You can view the appointment details by clicking on the appointments within the appointment block.
If the color is "Green" then the appointment is approved, if the color is "Yellow", then the appointment is pending. If the appointment is canceled, then that appointment will not be displayed in the calendar.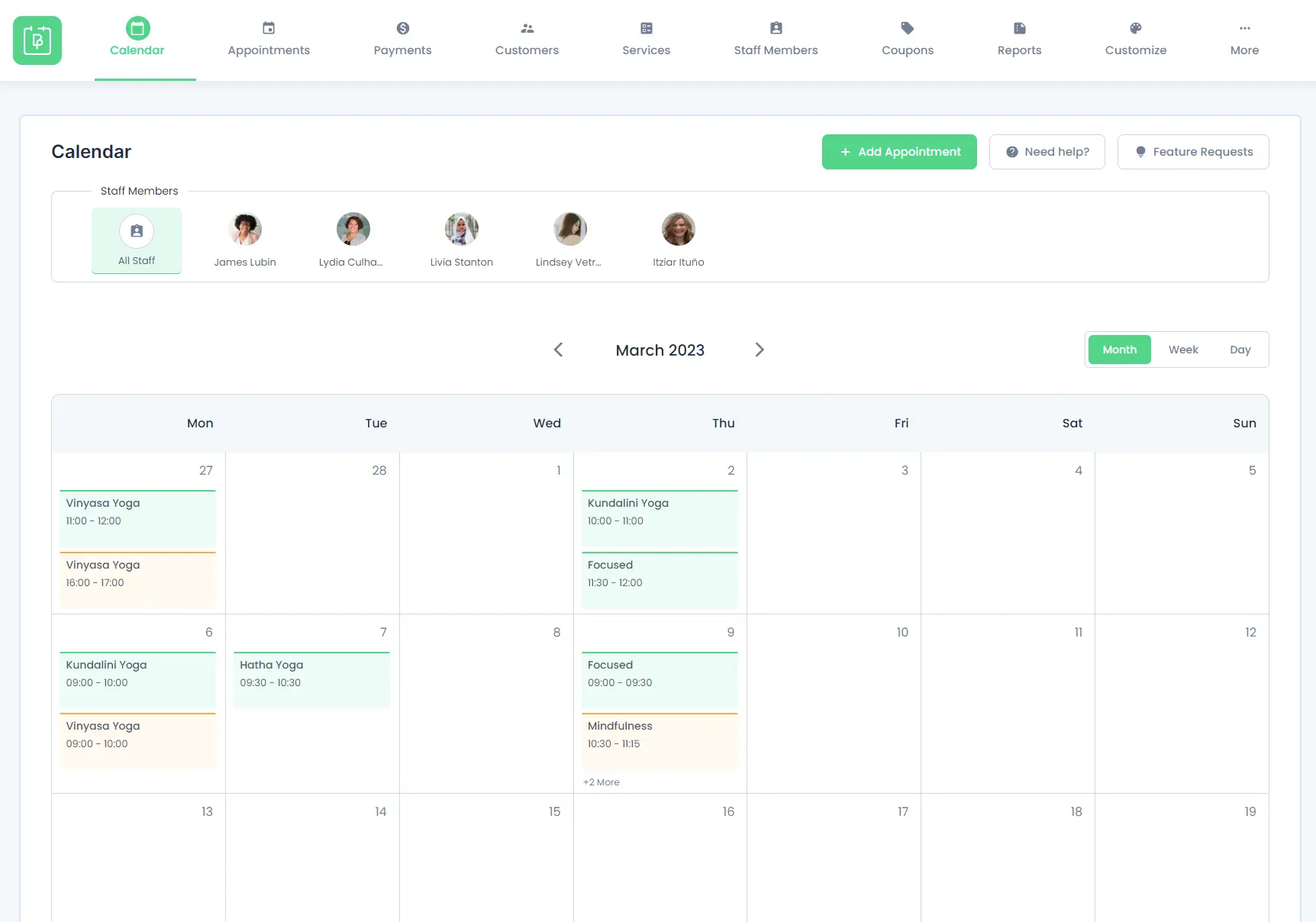 A maximum of two appointments will be displayed within a single appointment block. If there are more than two appointments for the day, then you can click on the + more button and after that, you will be able to view all the appointments of the day.
If the appointment is in the Pending status, then you can click on the approve button and the appointment will get approved.
Further, if you want to edit an Appointment from the calendar, then click on the appointment that you want to edit and, then simply click on the Edit button.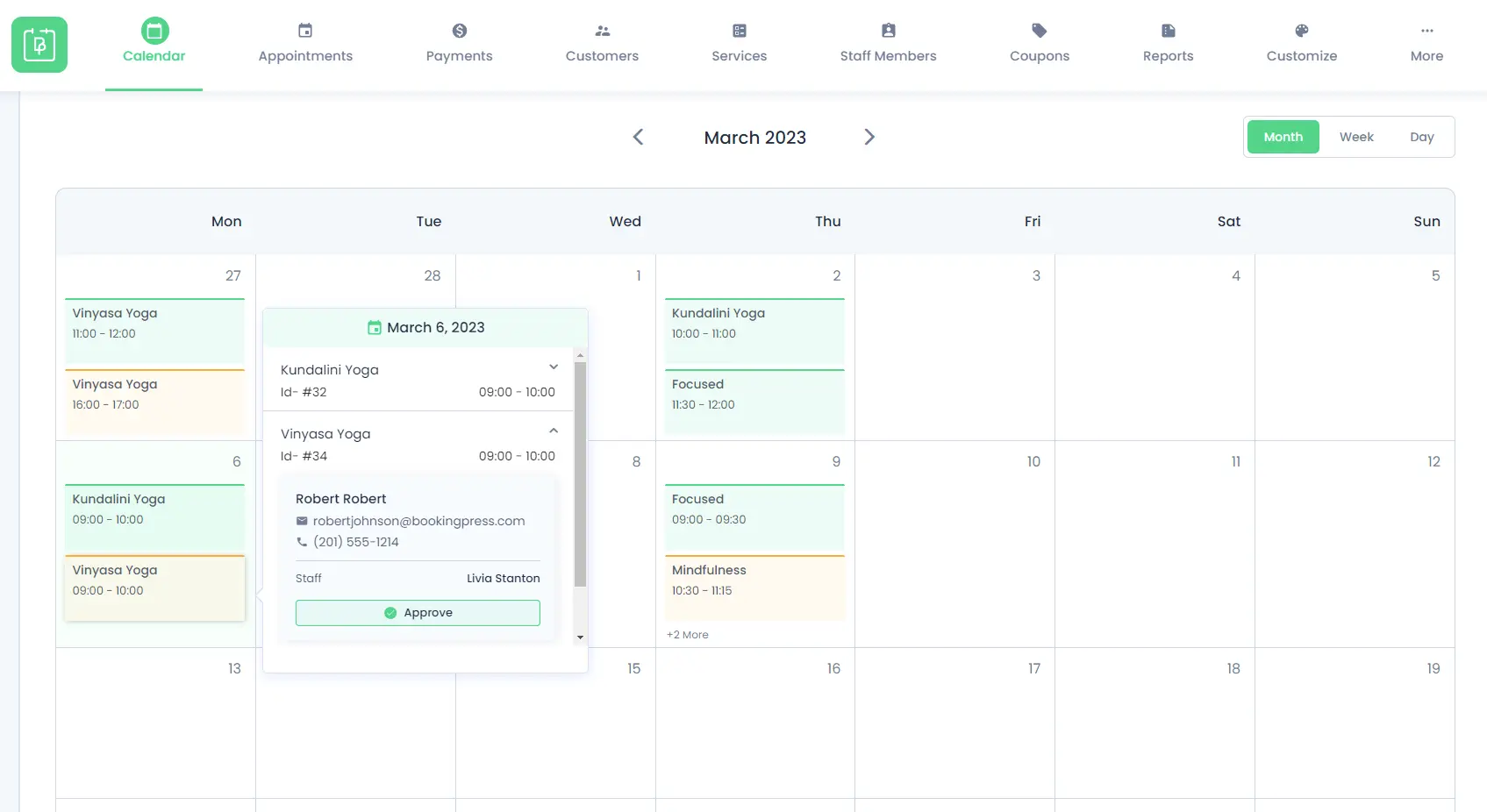 If you have enabled the Staff Member module from BookingPress -> Addons page, then you can also filter the appointments on the Calendar by simply selecting the Staff Members.
You can navigate forward and backward step by step (by a month or week whichever option is selected from the calendar view) by clicking on the arrows above the calendar.