Staff Member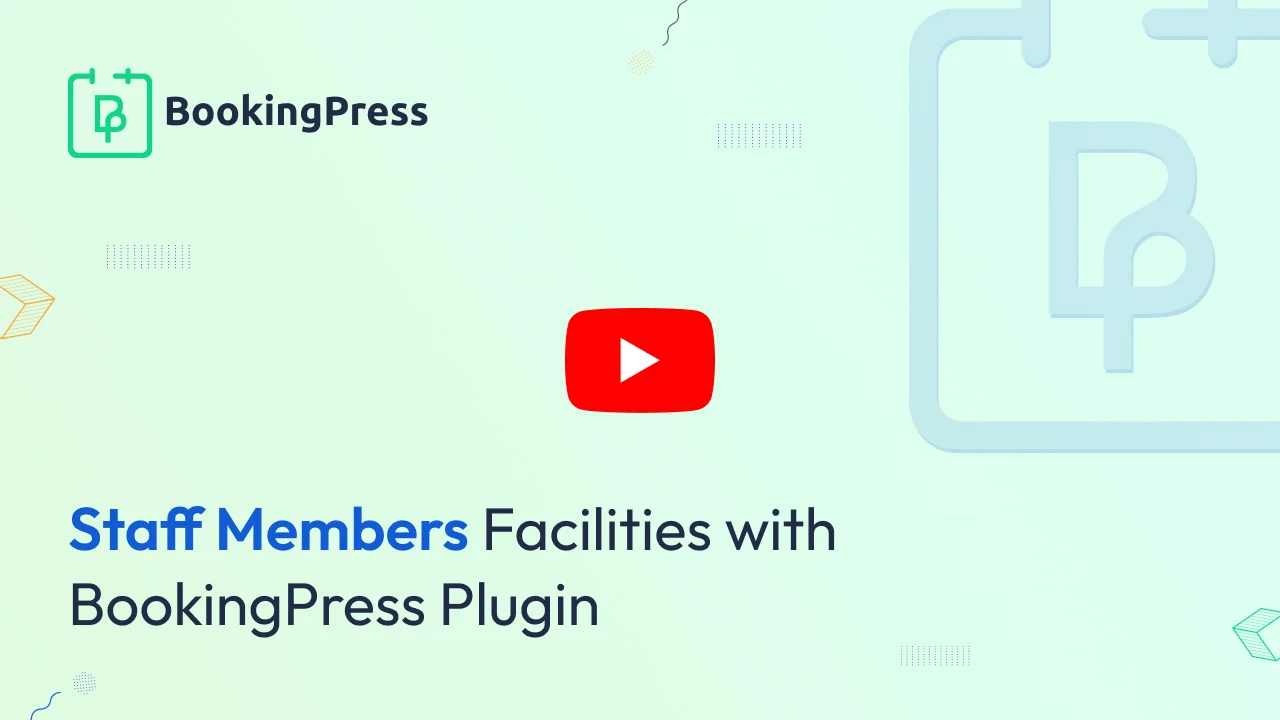 BookingPress provides the facility to manage the staff members and assign them to respective services. To activate the staff members module, just go to BookingPress -> Addons page and activate the "Staff Member" module.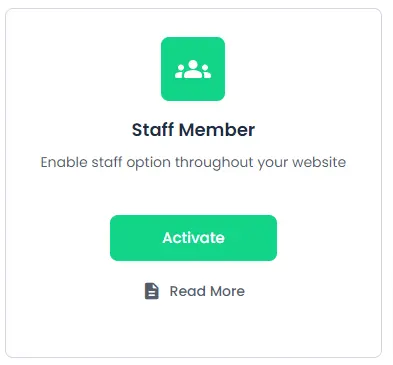 Note that after "Staff Member" addon is activated, you will need to assign at least one of the staff members to the service, if any of the services will not be assigned with any of the staff members, then that service will not be displayed at the front-end. After the module is activated, you will see a "Staff Members" section in the BookingPress dashboard which will lead to the "Manage Staff Members" page. On this page, you will be able to see all the necessary information about the staff members. You can filter and search any of the staff members by entering a particular member's name in the search bar. You can view the number to services assigned to a staff member. Apart from that you can add new staff members and also export the existing staff members.
Along with that you can also manage the list of the staff members from this page. You will get following options when you hover on a particular staff member:
Activate / Deactivate
Edit
Shift Management
Delete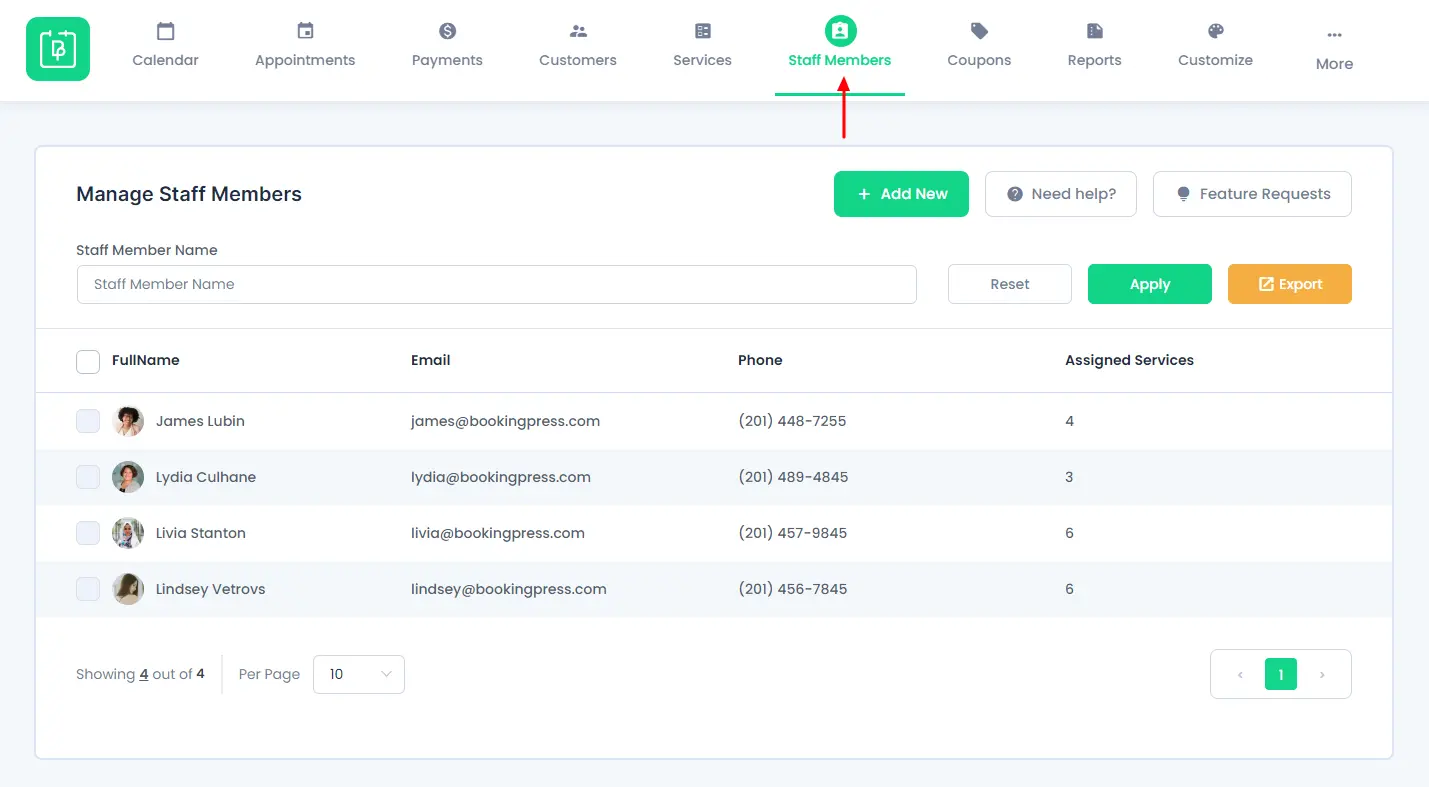 Activate / Deactivate :
This option will let the admin to activate or deactivate any of the staff members.

Edit :
This option will open the edit section of the staff member
Delete Staff Member :
This option will help to delete the existing staff member from the list.