Best Practices for Accepting Online Bookings on WordPress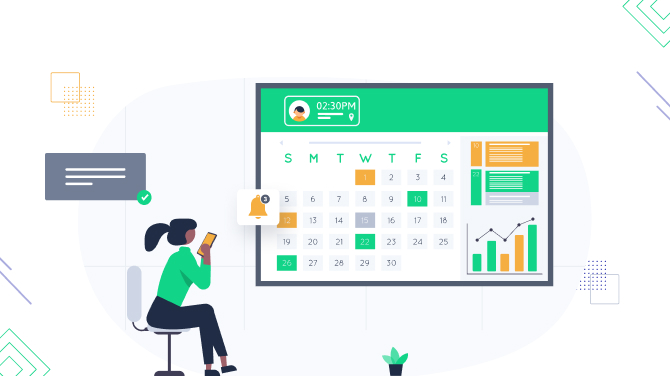 Is it expensive and time-consuming to accept online bookings on WordPress? The short answer is definitely not.
First, WordPress itself is the most used website building platform in the world, meaning it offers tons of solutions that compete and usually offers affordable pricing to its customers.
If you compare WordPress to various cloud-based booking software providers that charge for every feature and as a rule the cost increases based on how many reservations you make during a certain period of time, you'll see the benefits of WordPress right away.
Next, we can't state it's as easy as pie to launch a site and a running online bookings system, there is always a learning curve to every process.
But it's unlikely you'll find something really hard to use, the WordPress booking plugins are usually made as intuitive and user-oriented so that even not that techy person can learn and use it without much effort.
In this tutorial, we're providing you with a list of the best practices for accepting reservations on WordPress, in particular, how to optimize your booking system and website to serve the user's convenience and, of course, your business as well.
We can't guarantee every booking plugin you'll find will be able to adhere to these practices, but you can at least try some of them, that will be of use, too.
Top Tips for WordPress Appointment Booking Websites
Add popular payment methods to the checkout options
We hope there is no need to explain the benefits of providing your customers with the way to pay online for their medical appointment, gym or fitness studio, yoga sessions, or any other type of service.
Firstly, pay attention to the local gateways, which are expected by customers in your area. Also, make sure that such world-popular gateways as PayPal or Stripe are also offered since the latter ones are usually considered a commodity by clients.
Clients want to be sure their appointment is secured, and payment is a proven way for that.
We'd also recommend you offer offline methods to pay, such as a wire transfer or on-site payments to give options to those who want to pay in cash later.
Simplify the understanding of currency and prices
If you have only local customers on your service website, awesome! You don't need to go the extra mile to serve them in this regard.
However, if you happen to have international guests, you can convert the site currency to make the understanding of prices easier for them.
For example:
You can automatically change the currency to the geo-detected one; this will allow your prospects to see the service cost in their local currency instantly right on your website.
You can add a currency switcher widget to your site that will convert prices on the services page to the needed ones (this is commonly a manual process).
You can put the prices for different services on the comparison tables so that guests can more easily grasp the difference.
Go an extra mile with notifications
If your WordPress booking system provides automated emails that notify clients about a booking, the status change, canceling, or any other details, awesome!
But if it's able to handle SMS notifications or can send the latter via any mobile app, that's even better!
Automating notifications and communication with clients is what the booking systems are made for.
Integrate a mobile app for clients
Although we can't see the huge necessity for admins to use a booking app, it might be a really useful integration if you add a booking app for your clients.
Especially if you run a local-oriented service business and have regular clients who'd prefer to make the next reservation on their device, a dedicated mobile app can be a true convenience for clients. A great advertisement for your business, needles to say!
Add a book button to your business Facebook page
Facebook allows you to add an instant Book button that will lead your social media followers directly to your website, where they can make a booking.
Why not make your next booking even closer to the customer? Go to your Facebook settings to set up this button and link to your WordPress appointment website.
Choose a wizard-like booking system
If your widget is intuitive and easy to use, clients will have no trouble in placing an appointment quickly and easily.
For this, the widget should be a really wizard-like, user-friendly guided tool that will never confuse clients.
As a rule, these are step-by-step wizards that are also mobile-friendly, so be sure to stick to such a solution.
Offer instant human support
If you have enough resources, don't neglect the opportunity to add a live chat box to your site and instantly answer any questions of your prospective customers that may arise during the booking placing.
Better handle the request online and help clients to submit a booking through the website than fuss with phone calls or adding booking by hand.
Make sure you can add bookings from the admin side
Ensure that the booking system you use works two-way, allowing not only your clients to place a booking, but also you to add a reservation from the WordPress dashboard.
Because you never know how many clients still prefer a traditional method of placing a booking by phone or even email.
Integrate your business with Google Maps Bookings
To add even more integrations for directing more traffic to your site, search for extra popular services such as Google Maps Bookings and try to submit your business there as well. It requires creating a Google My Business page.
This will help your new customers discover your business via the popular business platform.
Allow clients to leave notes
When submitting an online appointment booking, make sure clients have an option to have their sayings in addition to the reservation. That is commonly an extra text box that allows people to ask a question or leave a request.
Closing remarks
Start improving your WordPress booking website today!
It might seem that it's enough to put an online booking widget on your site and expect that the reservations will start to pour in. But remember that there is always room for improvement and by optimizing your booking website further, you are free to create much better conditions for your clients who are going to make an online booking.
If you like this article, you should check out our latest article on what you need to consider for making a powerful therapist website.