Advantages of Online Appointment Scheduling for Small Business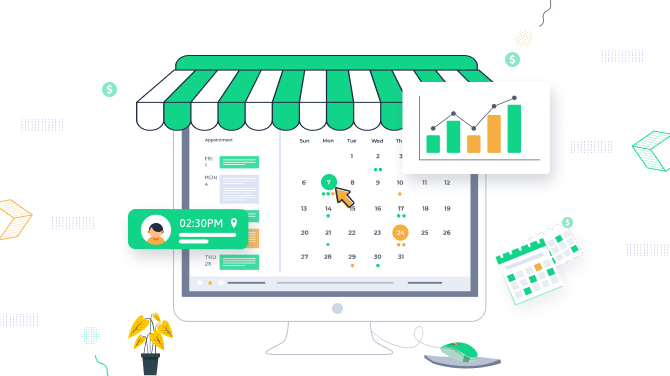 Small businesses need to thrive and be competitive in the current technology-driven environment. But when it comes to reservations, these businesses still use outdated phone-based methods for appointment bookings. You cannot rely on phone calls while scheduling appointments as it is complex and time-consuming. It is time that these businesses start using Appointment scheduling plugins for their WordPress Website.
This tool can bring a lot of advantages to small businesses, some of these are mentioned below:
Increase in the Workplace Efficiency
This happens to be one of the most important points that employees may admire about online appointment scheduling systems. It may happen that the employees involved in this process would spend most of their time handling phone calls, explaining different services to clients, or managing the appointment scheduler.
Having the right online appointment scheduling tool will bring down the time taken in this process. As this tool would start operating automatically once it is implemented. Also, it would minimize any human error that may occasionally occur like overlapping schedules or incorrect scheduling of dates and times. It will increase workplace efficiency by making the employees involved in this process as they can now focus on more other critical tasks of business.
Improving User Experience by Saving their time
Traditional ways of booking appointments are somewhat cumbersome and too time-consuming. As it involves a long process of calling the business, asking for the available time slots, providing your details, and finally answering many questions before they can be booked. All of these can be a huge demotivating for the potential customers. It takes quite a long time.
Online appointment scheduling can turn customers' bad experiences into a wonderful experience that can motivate them to book appointments for your business with just a few clicks. Customers can book appointments any time at their convenience, even after business hours. Along with that, it will save customers time. Also, it can result in attracting more people to your business.
Reduce No Shows and Cancellation
In each business, there are customers who may regularly no-show or cancel their appointments at the last minute. For a small business, this may cause a huge loss in revenue every month which they cannot afford in the longer run. Though with the use of online appointment scheduling tools, you cannot completely eliminate such scenarios they can be reduced to a greater extent.
The main advantage of booking tools is that the customers have the ability to book their own appointments as per their availability. Along with this booking tools also offers the facility of automated reminders via SMS or emails, which can reduce the scenario of no-show and cancellation.
Also in this scenario, when an appointment gets canceled, the scheduler will automatically open up the slot and make it available to other customers. Thus reducing the overhead of maintaining the scheduler manually which is quite a tedious job.
Analytics Dashboard to get business insights
Keeping track of the expansion is an important aspect of the business. The online Appointment Scheduling tool comes with an analytics dashboard page that can help in this direction. It provides widgets, charts, and tables from where you can check businesses' performance quite easily and quickly.
An analytics dashboard is included in most online booking systems, that allows business to assess their success metric quickly which includes reports on:
Monthly, weekly, daily, and annual Analyses
Numbers of appointments that are pending, booked and completed.
Earnings of the business
Upcoming appointments list
The above data can make businesses grow fast and can help in straightforward access to critical small business data that will help the businesses make short-term and long-term strategic decisions.
24/7 Availability Even After Business Hours
In most cases, business stops when you close the office for the day. But you may be surprised to know that most of the appointments happen after business hours. Businesses may be losing revenue due to this. But with online appointment scheduling tools, businesses can make your business open 24/7.
Customers just need a smartphone, computer, or laptop to book an appointment irrespective of the business hours of the business. Also, it can make business easily accessible, and this can increase the booking rate drastically.
Easy Payment Option
Most online scheduling systems nowadays come with an online payment feature. Businesses can precharge for their appointments. Also, they can integrate the option to bill customers for no show or cancellations. Businesses can also set up an option to create a deposit system while booking appointments. It will encourage customers to stay more committed to their booked appointments, and they would show up on time.
Conclusion
With the growing popularity of online appointment scheduling, it is becoming quite a necessary part of small businesses. Also considering all of the above advantages, there seems no reason why small businesses should not be using online booking tools for their services. It is a perfect tool for them which can be used for handling and booking appointments without much burden.