10 Best WordPress Affiliate Plugins in 2023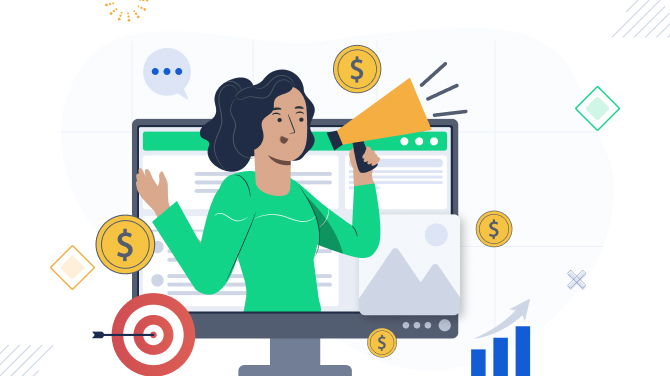 Are you running a membership website, blog, or product/e-commerce platform?
Looking to pay affiliate commissions for clicks or visits on your website to drive more sales? Or, vice versa, you're promoting products and services of brands and want to get paid for your efforts?
You can do anything with a smart WordPress affiliate plugin at your service.
The purpose of our post is to take a look at what is offered on the WordPress market, what are some best WordPress affiliate plugins and make a few suggestions on what can be the best recommendation for your blog or any other platform.
Let's jump to the list.
You might also like our lists:
WP Affiliate Manager
This plugin provides you with options to streamline the sign-up process for your partners and provide them with affiliate links and earnings information.
With this affiliate's WordPress plugin, you can have unlimited affiliate partners without extra charges. Furthermore, there is a good level of flexibility, such as you can pay different commissions for individual partners. A free version of the plugin allows you to take it for a spin before you can pay.
Pricing: free to $39 for a single site
Pros & Benefits:
100% integration with WooCommerce.
Dedicated affiliate area.
Online reports on affiliate traffic and sales.
Manual payout adjustments.
Earning-driven email notifications to partners.
Pretty Links
Now, it's a bit of a different guy. This plugin helps affiliate marketers to quicker and easier cloak affiliate links on their website, thus monetizing it better but with less effort.
In general, Pretty Links is a popular link manager plugin, which is available in both free and pro versions. The range of its features is pretty diverse since it's made to manage different types of links, affiliate ones among them. The plugin allows you to shorten, cloak, track, and share your links.
Pricing: free to $199 a year
Pros & Benefits:
A free version is used by 300K+ people.
Created for affiliate partners.
Use for different types of links on your site, not only affiliates.
Testing and reporting tools for all your links.
Solid Affiliate
If you have an online store powered by WooCommerce and want to pay your affiliates easily, the Solid Affiliate plugin will assist you like no other.
It offers you to create and run your affiliate program in no time, with smart and intuitive tools, settings, and even a step-by-step wizard. When working with affiliates, you can review and accept affiliate applications, create the desired affiliate registration form, pay affiliates in clicks, and track all payout records and historical logs.
Pricing: $199 a year
Pros & Benefits:
Affiliate portal, coupon codes, customizable emails, and more.
Set a flexible commission rate for affiliates.
Tips, tutorials, and documentation.
One all-inclusive pricing, without paid addons.
Easy Affiliate Links
The Easy Affiliate Links plugin offers you an easy solution to cloak links. So if you are on this side of the barricade and help others promote things to earn a commission, this plugin is a great free utility.
The main function of this affiliate plugin for WordPress is to help you create short links to optionally cloak your affiliate links, with extra support for Amazon links.
Pricing: free
Pros & Benefits:
Supports WordPress block editor and Elementor.
Support for XML and CSV formats for exporting and importing links data.
Offers a paid addon of $29 that unlocks reports and stats, a tooltip disclaimer, and more.
Affiliate WP
It's an all-around, one of the best WordPress affiliate plugins with advanced fraud detection. It helps website owners to run and automate affiliate partner registration.
It gives you real-time reports on how many affiliates registered, how many referrals they made, what the conversion rate was, etc. it works perfectly with WooCommerce-powered websites.
Pricing: $200 per year
Pros & Benefits:
Affiliate dashboard and smart commission rules for affiliates.
1-click payouts.
Supports 30 languages.
SliceWP
It's a well-optimized, popular plugin to help you onboard affiliates with a powerful affiliate manager dashboard, with tons of tools for you and your partners.
This WordPress affiliates plugin allows you to deeply integrate with an e-commerce plugin you use on your site, customize the affiliate registration form, and set email notifications on autopilot.
Pricing: $229 per website
Pros & Benefits:
Good reputation and high ratings.
An easy and secure way to check when sales come through.
Dedicated area for affiliates.
Customizable payout rates.
YITH WooCommerce Affiliates
This plugin is dedicated to running an affiliate program with WooCommerce, so if you have a shop on WordPress, this is a dedicated utility to help you.
The solution has it all to track visitors, conversions, commissions, and payouts via the intuitive dashboard.
Pricing: free to $130 a year
Pros & Benefits:
The ability to create a custom advanced form for affiliate registration.
Deep integration with WooCommerce.
One of the most flexible systems for commission options.
ThirstyAffiliates
It's a very lightweight and popular plugin that helps you intelligently insert affiliate links into your site and earn a commission.
Compared to other similar plugins, Thirsty Affiliates go even further offering extra tools for bloggers, such as an automated broken link checker, link fixer, smart uncloaking for Amazon, 3rd party link importing, and more.
Pricing: $159 for a single site
Pros & Benefits:
Commission protection.
Support for geolocation for links.
Google Analytics integration.
Auto Amazon Links
As its name suggests, this plugin is made specifically for those bloggers who promote Amazon products. It helps you quickly and with minimum effort to add Amazon affiliate links to your site.
The links you add are of course tagged with your Amazon Associates ID. You can display specific products or entire categories.
Pricing: free
Pros & Benefits:
Takes care of outdated products automatically.
Works even for JavaScript-disabled browsers.
Supports multiple Amazon locales.
Ultimate Affiliate Pro
This is a nice plugin to start your affiliate program, especially if you run a membership website since this plugin is created and supported by the membership plugin creators.
The plugin integrates with WooCommerce, BuddyPress, etc. The value for money is very attractive since this plugin is cheaper than other popular solutions but still offers all the essentials and advanced tools.
Pricing: $69
Pros & Benefits:
Powerful marketing tools for your affiliates.
Diverse metrics (CPA, CPS, etc.).
Conclusion: How to choose the best WordPress affiliate plugin?
So what makes a good affiliate plugin for WordPress? The trick is that the answer pretty much depends on the type of your website, the plugins installed on your website that make you money, and the level of automation you are looking for.
Regardless of what category you fall in, a few growth-oriented and functional tools are a must for every quality WordPress affiliate plugin:
Intuitive dashboard for you and optionally an affiliate dashboard for your partners.
Tools for automated and manual affiliate registration.
Integrations with popular e-commerce systems (e.g. WooCommerce).
Analytics tools to measure your success.
Jumpstart your affiliate program with a smart tool, you have our hand-picked list of the best WordPress affiliate plugins.