Top 10 Car Rental Booking Software to Use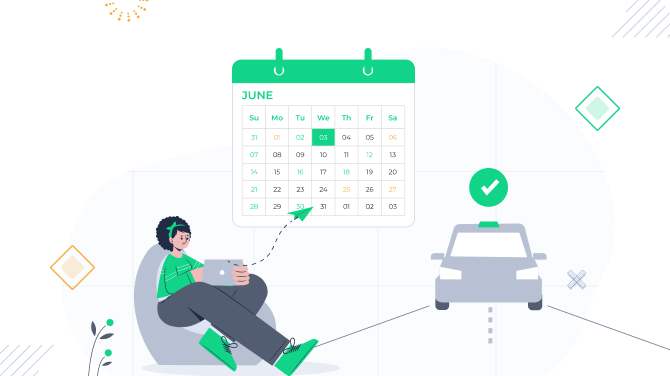 There has been a huge jump in the car rental industry in the last decade. This has led to the development of a large number of Car Rental Booking WordPress plugins. But among all these plugins only a few are good ones that can be used to create an updated online website for car rental reservation system with ease and flexibility.
In this article, we would give details of the 10 best WordPress car rental booking plugins that can be used to create online booking and car reservation systems. Business owners can boost their business by using these WordPress plugins. Also, they don't need to be a coder to do these.
Car rental booking software and its uses
Car Rental Booking Software is a web-based Vehicle booking system that allows the end-user to check the availability of a vehicle and do a booking online. It is a software plugin that can be easily integrated with the existing WordPress website.
It provides a common platform for car rental business owners in managing their daily operations along with online booking. Also, it provides tools that help in storing customer data and displaying the availability forecasts for different cars. Some vehicle booking system also provides the facility for online payment processing.
Top 10 car rental booking software to use
1. BookingPress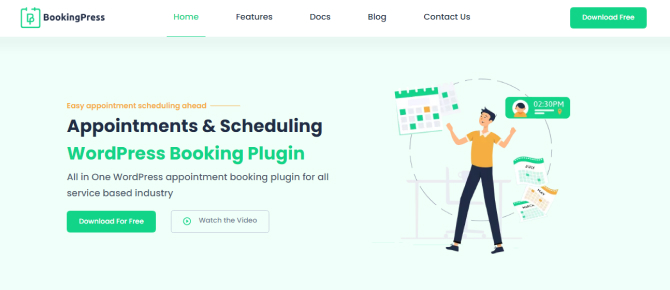 It is a complete appointment booking plugin that can be used with WordPress. BookingPress can manage your appointment scheduling online with quite an ease. It can easily work with Car Rental Businesses also.
Features
It is multi-service category vehicle booking software that can help in adding an unlimited number of services and categories.
It provides features of creating a customer base that lets you automatically store client details and their contact information.
It also provides a customizable form builder that can be used to personalize the booking panel for your site appearance and display only preselected fields in the booking panel.
Integration with different payment gateways to receive online payments and charge upfront payments.
Automated notification and reminder feature that helps customers and staff keep track of ongoing appointments.
Most important is the reporting panel that provides analytics for scheduled appointments, and their fees.
2. FlightsLogic – Advance Car Rental Booking
This software provides tools for running a profitable car rental business. Customers can view all cars, compare them, and book cars quickly with ease. You can also design a user-friendly page to meet your customer's curiosity.
Features
It supports various forms of online payment methods.
It provides pop-up notifications for different activities such as confirming orders.
It provides support for a limitless number of locations displaying their distance by calculating zip codes.
The facility of adding countless vehicle types.
Create your own pricing rules for different locations and cars.
It provides efficient back-end administrative tools that can be used to view different activities done by different clients.
Also, this car rental reservation software can be useful for booking different services such as motorbikes, bicycle rentals, etc.
3. Car Rental Vehicle Booking System
This is an easy-to-use and customizable plugin that helps in creating attractive and engaging web pages. It provides a responsive layout and features that work with any screen size.
Features
It provides multiple booking forms and with each of them, you can create unique settings as per your needs.
It provides support for different locations and displays them on a map. It has a feature to set up a contact address, their rental rules, and an available list of cars for each location.
You can create different categories of vehicles. by displaying images and
Users can add different vehicle categories with vehicle images and features for customers to select from according to their requirements.
A sticky sidebar that shows details of the customer's orders.
Users can set their own pricing rules according to location, car type used, period of use, and season.
It provides support for multiple woo-commerce payment methods.
4. Navotar – Car Rental Reservation System
Navotar is a cloud-based car rental software that provides an online booking facility. It provides a user-friendly interface that provides features for managing your fleet, customers, online reservations, contactless agreements, and online transactions. It can be easily integrated with your existing WordPress website with quite ease. It also provides mobile apps which are compatible with Android and iOS devices.
Features
It includes features for booking confirmation and payment collection.
Users can send Instant confirmation emails to customers and staff through an automated email.
It also provides a guest re of API support. You can connect this car reservation software with any tools using the Navotar API.
It provides a customized pricing feature that is based on the number of rented vehicles and the number of locations. It works best for small and medium-sized rental companies who rent out their cars for customers.
You can book cars based on your budget and business data.
5. RnB
This is one of the best rental booking software for car rental booking available if you want your site to increase booking and rental services. It is very easy to understand and implement with any WordPress version.
Features
It provides a quite user-friendly interface which gives a system that supports customer experience.
It provides a responsive layout that allows cost calculation per distance.
It offers options for both online and offline payment gateways with the extended feature of full or partial payment.
It has the option to calculate the price depending on the hour, date, day, month, or location distance.
It also allows multiple language translation options.
It provides customer profiles along with a dashboard showing their bookings, payment details, or cancellations done by them.
It has options to send notifications using SMS and email.
It can operate both online as well as offline mode.
6. HQ Rental Software
HQ Rental Software is a complete rental booking software with customer and fleet management service. It is cloud software that can be accessed from anywhere using any browser. It can also be downloaded as an app on iOS or Android platforms.
Features
Along with regular car rental booking software, it provides additional options like adjusting prices, verifying real-time availability, and tracking vehicle maintenance expenses.
It provides a variety of services that can help the rental businesses expand.
It provides options for customizable confirmation emails, custom rental agreements, and use e-signature capabilities.
7. TaxiMobility Vehicle Booking Software
It is a taxi suite software that has options for taxi and limo companies for simplifying their operations. It provides a quite reliable and ready-to-use interface for easy taxi and limo bookings.
Features
GPS tracking, online payment, and real-time trip are some of the major features of this software.
It is a cloud-based software that is also available on Android and iOS devices.
Along with online scheduling, it provides options for emergency dispatch, customer management, invoicing and billing, and order management facilities within rental service.
8. Native Car Rental
Native Car Rental is one of the most used car rental booking software (WordPress Plugins) available in the market. It has the features for services and booking options all available in one panel. Using this plugin you can run your own car rental business smoothly with ease.
Features
It provides a feature that offers different Woocommerce payment gateways.
This software can make websites handle high traffics.
It has options to create coupons for attracting more customers to your site.
It has an option to add a pre-payment method for customers.
It provides an option to send notifications with an invoice after a booking is confirmed.
9. YellowTaxi
YellowTaxi is another car rental software that has full-scale car reservation capabilities. It is a suite of software that provides solutions for taxi booking and dispatch.
Features
It provides a suite that includes native apps for drivers and customers on Android and iOS.
It provides a web-based dashboard for admin that can be used to manage customers, drivers, and fleet vehicles.
It is quite a ready-to-use platform that can be easily integrated with your existing website.
10. CarPro
CarPro is one of the best web based car reservation system that provides end-to-end solutions for vehicle rental booking software.
Features
It provides CRM, BI reporting, reservation management, rate tables, split billing, fines management, and additional services.
It can be easily integrated into your existing WordPress website.
This software can be used in cloud, web, or mobile-based deployment.
It also offers an option for customer support which include a training course, online support, remote support, and many others.
Conclusion
With more businesses moving toward opening Car Rental Businesses, they need a platform that can provide features for managing fleets, customers, billing, and booking in a single place. Having the best Car rental booking software not online helps in managing appointment booking along with taking care of your vehicles and inventory all in one.