How Can Online Booking Boost the Bottom Line of Your Company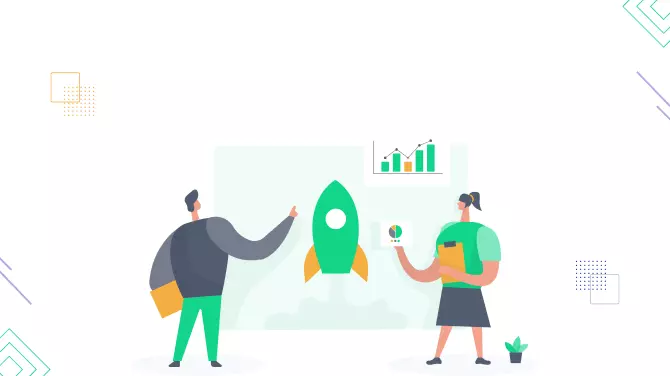 You may do any business like running a restaurant, owning a salon, hotel services, or even a healthcare practitioner taking appointments. Whatever the case, how do you take bookings in your business?
If you still take offline bookings and think online bookings are only for big businesses, you need to reconsider your decision. With the increased use of smartphones, people got used to getting things done in a few swipes. Be it a swimming pool, hotel, or restaurant, they book online anytime and from anywhere.
No matter what business you do or what niche your business belongs to; your target audience is online already. Since customers today prefer convenience over anything else, providing an online booking system will allow your customers to connect with your business instantly. Plus, online bookings are hassle-free and save the customers time.
If you are still not convinced, we are providing a few of the benefits you can enjoy by having an online booking system for your business.
So, here is how online booking can boost the bottom line of your company:
Increased Bookings
You heard it right. The first and foremost benefit of an online booking system is that you are always open for business. Yes, you can accept bookings 24/7 and need not wait for your office to open the next day. Also, you need not risk and put your business in danger as your competitors are already taking bookings online.
Above all, your customers can book at their convenient time right from the comfort of being in their homes. They need not call or visit you to find a suitable slot. With online booking, customers can book anytime, and business owners can get business even when they are sleeping. Thus, it is a win-win situation for both of them.
Time-Saving
Online booking system not only saves your customer's time but even your time. You can automate all booking-related tasks with the online booking platform. Plus, an online booking system will allow you to automate notifications to your customers. Thus, you don't have to call your guests for reminders or send follow-up emails. That, in turn, eliminates a drastic amount of work for your employees, allowing them to focus on other crucial work. And, of course, your business can provide the best experience to your customers.
Higher Spending Customers
An online booking system allows you to upsell products/services and boost your revenue with each booking. Most customers tend to pay more on value-added services if they get a great customer experience. Thus, they will spend more to avail of your valuable services, generating more revenue for your business.
Moreover, satisfied customers will always refer your products/services to their friends and family. In short, your existing customers will act as your brand ambassadors and bring new customers to your business. So, you will end up having a loyal community of customers for your brand, giving you repeat business.
Better Customer Experience
Modern customers today want instant gratification. They don't prefer waiting in line for hours at your front task. With an online booking system, you can avoid long queues, unanswered calls, miscommunication, and other confusion. You can automate all of these management tasks with the online booking system, rendering an excellent customer experience.
Reduced Operational Costs
It is often a time-consuming process to manage bookings, calendars, and appointments offline. Moreover, it demands more operational costs from your end. You will be hiring and paying resources for repetitive and monotonous admin tasks.
An online booking system avoids phone inquiries, cuts maximum emails, eliminates payment/billing errors, and enables instant booking. Moreover, the online booking system is very affordable and pretty easy to get started.
Reach International Audience
All businesses have already shifted online. More so ever, after the pandemic in 2020, businesses of all sizes from every industry are online. It further enabled anyone from anywhere to buy any products/services from any corner of the world. Right from education, clothing, snacks, and whatnot?
Everything is available to everyone with hassle-free payment online. Moreover, an online booking system allows you to integrate video conferencing apps to engage with your audience better. So, be ready to get customers from all over the world.
Valuable Business Insights
An online booking system tracks every booking and each detail that comes with it. You can monitor and track all bookings and comprehend your customer needs and business revenue better. With such valuable insights, you can make data-driven decisions rather than playing guessing games. That will aid profitable businesses, generating increased revenue.
Competitive Edge
Most businesses do have a website that gets listed on Google. But, not all have an online booking system in place. Such brands will soon go outdated if they don't adapt to the evolving needs of the customers. An online booking system will allow you to meet the needs of today's customers and be a step ahead of your competitors.
Final Thoughts
With smartphones in everyone's hands, the world has moved online already. So, almost all businesses, regardless of the size and industry have started providing online booking systems for their customers. They are safer, easier, and much more affordable for both the brands and customers.
Every customer visiting a website today is expecting a payment option to avail of the product/services. It is more like a mandatory than a luxury these days. Nevertheless, online booking systems allow both the brands and customers to make their bookings smooth and effortless.
If you enjoyed reading this article, you should check out this one about the 6 Ways to Get More Appointments on Your Schedule.