How Online Booking System Will Help You Increase Revenue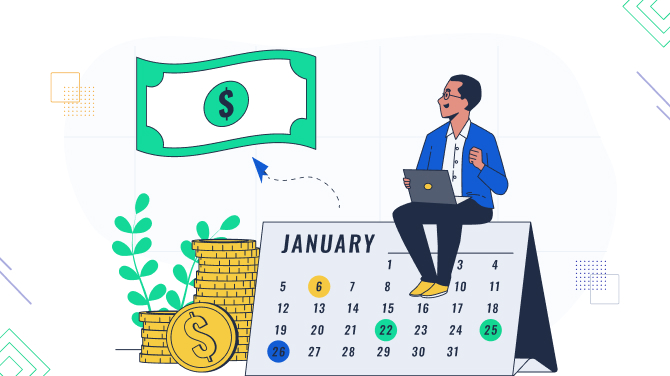 Gone are the days of manual appointment scheduling, with its high risk of overbooking, missed cancellations and staff burnout.
Today, web-based appointment management systems and mobile apps have completely changed the process, streamlining it for both business owners and their staff.
Not only does this technology save time, but it also eliminates the chance of human error and empowers you to automate multiple interactions with clients.
So, if you're looking to modernize your service business so that it can boost your revenue potential, an online appointment booking system is the way to go.
And here is why.
Looking for suitable appointment software? Read our revised lists:
Customers are impatient, and online booking reduces customer waiting time
Result: Increased revenue through increased appointment bookings
Time is money, which means speed is everything in any business.
The quicker and more efficiently you can close deals, the more deals you have, you know this truth.
With an online booking system that allows customers to self-schedule appointments with you, you can eliminate the frustration of long wait times for clients, creating a seamless and efficient booking experience that drives revenue growth, at the same time reducing negative customer experiences.
One of the most compelling reasons why businesses choose to integrate an online booking system on their site is likely due to this benefit in the first place.
Online booking system has positive effect on staff productivity
Result: Increased client and staff satisfaction and boosted business productivity
Managing appointment schedules, rescheduling appointments, and handling phone calls related to scheduling is for sure a time-consuming task for your staff.
Without an online booking system, your staff may have spent a considerable amount of time on these administrative tasks, which can lead to decreased job satisfaction or even burnout.
However, by implementing automated appointment scheduling software, you can help your staff focus on the services they provide, their education, and overall satisfaction in their job.
No doubt, this leads to better client relationships, better service quality, and saves your business time and money, ultimately boosting the productivity of your business.
Reduce cancellations and no-shows with instant online payments
Result: Your schedule is filled up thanks to payments made in advance
Missed appointments cost you a lot, and there are many ways to reduce cancellations, with the help of software in particular.
An online booking system like BookingPress usually comes with a set of tools for automating notifications, which also contribute to reducing no-shows and cancellations, as well as integrated payment systems (PayPal, Stripe, 2Checkout, Skrill and many more).
By offering your clients the ability to pay online, whether it's for the full cost or just a deposit, you can provide them with peace of mind knowing their spot is secured. Additionally, the act of making a payment can serve as motivation for them to show up to their appointment, reducing the likelihood of no-shows or last-minute cancellations.
Promote flexibility by providing virtual appointments
Result: Served a wider variety of clients and kept the money flowing in any situation
Covid-19 or other unexpected events require businesses to be flexible.
The appointment scheduling software gives you more options to be agile, allow clients to book virtual meetings and enable you to give lessons or yoga classes online, without a need to meet clients in person.
By offering more formats of appointments and an easy way to book them, you reduce costs and improve efficiency, sometimes even reaching a broader customer base with online appointments.
Reduce operational costs with automated tools
Result: Growth in revenue by reduced costs
Sometimes to earn more you just need to spend less, and that particularly applies to business.
The most prominent areas where you can save some money by simply incorporating an online booking system include:
Reduce labor costs: don't pay assistants, administrators or significantly reduce their working hours.
Reduce communication costs: automate all types of notifications with clients by sending SMS and emails, as well as save time on scheduling appointments.
Reduce resource utilization costs: reduce spendings on the inventory, equipment and staff time.
Maximize your marketing efforts with smart discounts, gifts and more
Result: Working money-making marketing strategies for the long run
Gifts and discounts are a great way to attract and retain clients, and marketers know how to leverage these offerings into an effective strategy that can increase revenue for your service business.
The good news is that appointment scheduling software usually helps you level up your marketing efforts with digital certificates, discounts, or even more traditional email marketing upsells. The software helps you easier manage the client base and increase revenue with more engagement.
Tech-savvy business boosts brand loyalty, as a result, its growth potential
Result: Increased customer base and scaled business
Customers want a great experience when they buy products or services, and technology greatly contributes to a cumulative effect of customer satisfaction, which means you reduce the risk of a customer breaking up with you.
There are things customers love and the software is able to deliver:
Easy online self-scheduling with their favorite staff members.
Automatic reminders and notifications.
Online payments via their favorite methods.
The ease of getting in touch with your business.
By using things like an online booking system, mobile apps, and personal touches, you can make customers happier and build a strong, loyal following. That pleasant moment when clients start recommending you to friends and family further…
Being technologically convenient to clients opens up more opportunities for scaling your business in the future and generating more revenue, of course.
Conclusions: The easy way to drive revenue growth is by implementing an online booking system
Automated appointment scheduling software offers you many benefits, in particular when you search for the ways to increase revenue and the growth potential of your business.
Simple as that, online reservation reduces customer waiting times, leading to improved customer satisfaction and loyalty, generating you more bookings.
Instant online payments and automated notifications can also reduce cancellations and no-shows, helping you save on operational costs while increasing revenue. There are many more advantages a simple piece of affordable software can bring to your business, so don't lose this opportunity.