What's the Best When2Meet Alternative in 2024?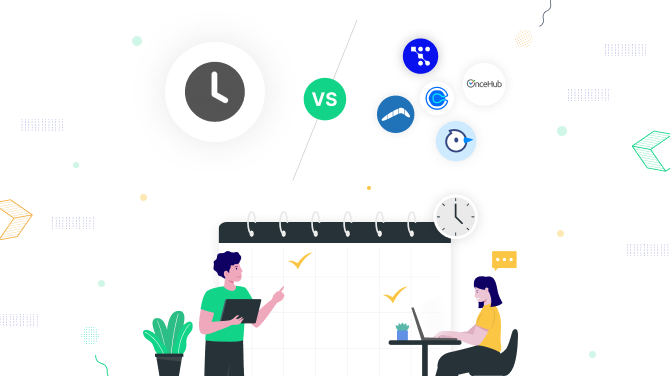 When2Meet, commonly referred to as an availability poll, allows you to send requests to your friends or colleagues to find the best time for a meeting that suits anyone. In other words, it's a free tool for quick group and meeting scheduling online.
It's a popular free solution that does its job well, but it might not be enough for advanced scheduling needs when you require more integration tools (e.g., to connect more calendars), customizable branding, or even greater privacy requirements.
So with his post, we are eager to discover modern, better-designed, and better-powered software alternatives to When2Meet for facilitated scheduling workflow.
Let's list more awesome When2Meet alternatives, including free and paid solutions.
BookingPress
BookingPress is not just a mere scheduling tool for confirming the common availability in the group. It is made to help you build a profitable booking website no matter your business niche: beauty salons, gyms, or any other.
Just like When2Meet, BookingPress is available for free download to be installed on any WordPress website, but if you need more possibilities, for example, online payment gateways integrated or marketing-focused extensions, an affordable premium BookingPress plugin is a reliable tool. BookingPress seamlessly integrates with various calendars, allowing organizers and clients to add a meeting to their favorite app.
Key features:
Intuitive dashboard for managing bookings and payments.
Flexible schedule for one or more organizations.
15+ payment gateways and even more integrations with popular solutions.
Details: https://www.bookingpressplugin.com/
Doodle
Just like any other software in this list, Doodle provides more holistic and powerful scheduling opportunities for teams. It enables you to set up multiple meeting options, integrate the scheduling process with popular calendars, automate meeting reminders, and personalize scheduling preferences.
With Doodle, it's easy to create a booking page, set up your availability, and arrange group or one-to-one meetings by simply sending a link to people.
Key features:
More intuitive and modern interfaces for scheduling a meeting with your team.
Set up a brand-customized MeetMe page with available slots.
Perfect for creating group meetings from your phone.
Details: https://doodle.com/ 
Discover the best scheduling software for personal trainers.
OnceHub
OnceHub (formerly ScheduleOnce) is a popular When2meet alternative that is known for its ease of use and focus on one-on-one meetings. But as any other more advanced scheduling software, it also comes with automatic reminders, calendar integration, and a mobile app.
One of the benefits of the software is that you can offer scheduled meetings via a booking link, website, or in chatbots and forms.
Key features:
Design unique meeting journeys.
Share your availability with a booking link.
Bufftr times before and after the meeting.
Details: https://oncehub.com/ 
YouCanBookMe
This is another popular When2Meet software that allows you, in addition to scheduling a meeting with your team, automate reminders, cancellations, and reschedules. Trusted by over 1 million users, the YouCanBookMe solution makes it easy to create a booking page with your brand vibe and availability control.
Key features:
Link your booking page to multiple calendars.
Multiple integrations, including Zapier, Google Calendar, Google Meet, Stripe, and more.
Fully customizable padding and breaks.
Details: https://youcanbook.me/ 
Calendly
Calendly makes it easy to automate group scheduling. This awesome When2Meet alternative allows you to share your availability in just a click, as well as allows invitees to schedule a time from available times in the email or a normal website page.
Key features:
All you need for smooth scheduling: time zone detection, buffer times, and enterprise-grade features.
Built-in workflows for follow-ups and reminders.
Automated meeting assignment for your team scheduling.
Details: https://calendly.com/ 
Callendo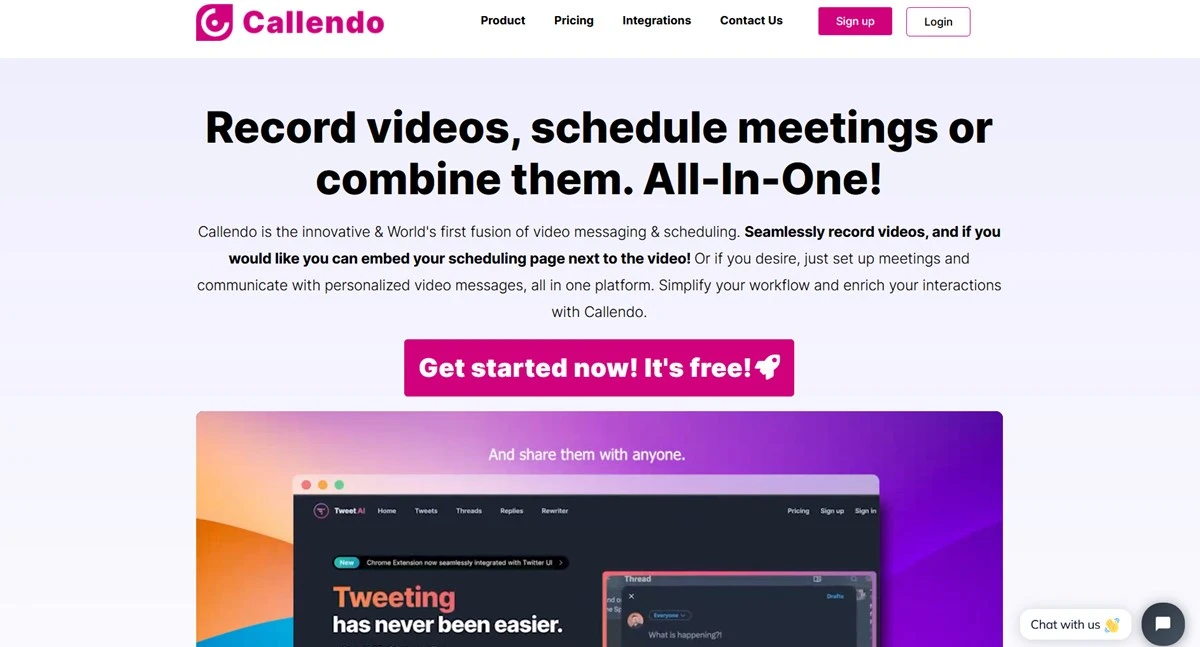 Callendo is a scheduling software growing in popularity. Consider it a true When2Meet alternative but with a more polished and modern design and many more helpful tools.
Another unique feature of this solution is the video file that you can add to any booking page. This will surely help you create a more attractive booking page and increase your conversion rates.
Key features:
Supports the most needed integrations, including Outlook, Google Calendar, Google Meet, Zoom, and more.
Detailed reports to analyze your performance.
Embed it to your website as a button, widget, or pop-up calendar.
Details: https://callendo.com/ 
Appointlet
This is a great alternative to When2Meet which allows you to build a booking page, insert your availability information onto it, and share it via email, text, social channels, or even add to your own website.
It seamlessly integrates with a variety of apps to help you and your clients manage bookings and decrease no-show rates. You can use the software for unlimited meetings, members, and calendars.
Key features:
Makes it really easy and quick to add a booking link to the website.
Smooth cancellation and rescheduling options.
Approve meetings by hand and optionally schedule breaks between events (buffer times and meeting windows).
Details: https://www.appointlet.com/ 
Zcal
This free scheduling platform helps you build a good-looking calendar for meetings and at the same manipulate the availability information in multiple ways: create a welcome video, build personalized booking links, and schedule one-to-one group events.
It seamlessly supports the meeting polls functionality, which makes it a modern version of the When2Meet software and an ads-free alternative to Doodle.
Key features:
You can use unlimited links and calendars.
You can copy meeting times to email, send an animated GIF link, and integrate video conferencing apps.
For personal usage, it's free forever.
Details: https://zcal.co/ 
How to choose the best When2Meet alternative?
Your choice will ultimately depend on the exact task or a range of tasks you are looking to solve, the scale of usage (whether it's for personal needs or enterprise-grade), and of course the number of features you need.
Do you need a simple meeting poll software? Then Doodle and Zcal are the right solutions.
Is the number of calendars integration a top priority for you? Consider YouCanBookMe, BookingPress, and Callendo.
Do you need free advanced booking software and schedule management tools? Choose BookingPress, Calendy, Appointlet, and OnceHub.
Are you looking for ads-free meeting poll scheduling software like When2Meet? Consider Zcal.