10 Best Wellness Booking Software to Choose From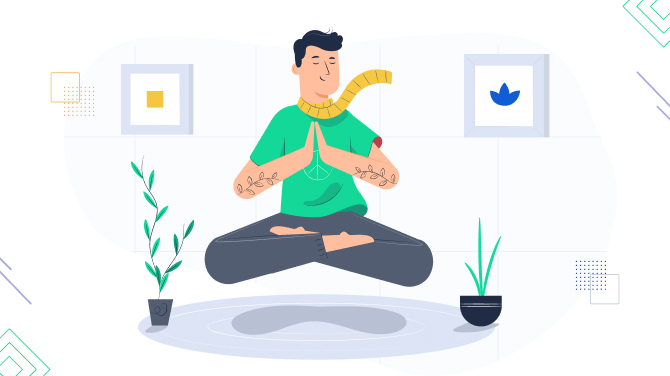 Looking to consolidate all your wellness business workflow into a more streamlined process?
Today it might be hard to meet customers across a plethora of channels and devices, cater to the needs of your staff, automate marketing and campaigns, and… did we forget anything? Yes, and do it all (and even more) preferably with a single piece of software!
In this case, you need a trusted yet affordable solution to get professional software yet stay within your budget.
Our manually curated list of the best wellness booking software solutions is to the rescue!
BookingPress
BookingPress is made for smooth online booking, calendar scheduling, and payments on WordPress wellness websites. It's a lightweight, powerful, and affordable solution for the day-to-day operations of any beauty salon or barbershop. Any software pricing plan for your business ships with a whopping number of 35+ addons and 17+ payment gateways included at no cost.
Key benefits:
Unlimited bookings and clients within whatever pricing plan you choose.
Booking notifications via SMS, WhatsApp, calendar apps, and emails.
Fully available calendars for staff.
Zenoti
Zenoti is a popular SaaS software for the appointment booking needs of salon and wellness establishments. It won't just help you run online bookings, but will also take care of customer management, integrated billing tools, and streamlined service advertising. The software accents tools for mobile booking experiences, marketing via micro-target promotional messages, and top-performing solutions for stylists in your salon.
Key benefits:
Scheduling, payments, and inventory management in one software.
Options to automate client communication via the integrated chatbot.
Retail and add-on recommendations for every customer.
Salon Booking
Salon Booking is another appointment booking plugin for WordPress websites that have proved to be very effective for beauty and wellness salon businesses of various sizes and types. It comes with sleek, intuitive interfaces for managing bookings on the go, from any device. There are multiple interesting features, such as an option to collect customer reviews, geo-referencing features, and more.
Key benefits:
Clean-looking scheduling calendar.
Multiple ways to send SMS notifications via various integrations.
Mobile app for the staff.
MangoMint
MangoMint ships with powerful wellness booking software and tons of support options, such as analytics and reporting, gift cards, multi-location, and other on-demanding features. Thanks to its award-winning design, you'll find it an enjoyable experience to work with every screen – payment tracking and management, staff tools, graphs, and charts, among other great things.
Key benefits:
An in-house built text messenger for improved client and staff communication.
Text clients a link with all the booking details and allow them to complete a full payment or partial deposit faster.
Allow clients to purchase a gift card and book an appointment for someone else.
SimpleSpa
SimpleSpa is another attractive solution for small business owners who run salons and beauty studios. Its dashboard is focused on productivity, meaning you'll have access to clean-looking calendars, the ability to create custom appointment request forms, and easily work with all the appointments.
Key benefits:
The ability to create so-called 'special booking', meaning to sell services with unique rules.
2-factor authentication for better protection.
Tools to track and measure expenses.
Boulevard
Boulevard is one of the best wellness booking software to choose from. It provides truly easy access to all the most visited booking management screens. In addition to the essential features, such as payment processing, a two-way messaging system, and scheduling tools, it will help you increase brand loyalty thanks to the built-in marketing features.
Key benefits:
Well-designed and intuitive appointment booking experiences for clients.
Integrated payment gateways to accept payments in a vast range of countries.
Simple to install and use POS hardware for your salon.
Salon Tracker
Even if you are just starting out in the wellness business, Salon Tracker is going to be a true saver. Built by a team with 20 years of experience in the software industry, it's going to be easy on beginners, providing both software and hardware devices for your salon. Tons of automation and integrations, affordable pricing, and optimization to the business types are among the most loved advantages of this booking software.
Key benefits:
SMS reminders, including the ability to run promo campaigns.
Tailored hardware packages to install in your beauty salon.
One of the most powerful yet affordable booking software for wellness businesses.
Timely
Timely has optimized solutions for nail salons, hair salons, barbershops, and other wellness and beauty-related industries. It's one of the most highly rated wellness booking software providers with streamlined security options, and easily processed payments and deposits. Pricing plans vary based on the number of staff members.
Key benefits:
More levels of protection for your business, including digital signatures.
Client rewards, SMS reminders, rebooking options, and other critical and unique features.
Free trial available.
Fresha
Fresha (formerly Shedul) is one more decent software for salons, gyms, therapists, and other similar businesses. It's a friendly scheduling software that lets any business get professional with convenient booking technology, expert promo tools for targeted marketing campaigns, unlimited reporting, and more.
Key features:
It's packed with POS, product inventory, and marketing tools.
Multiple options to run automatic promo campaigns.
A mobile app for staff and customers.
Setmore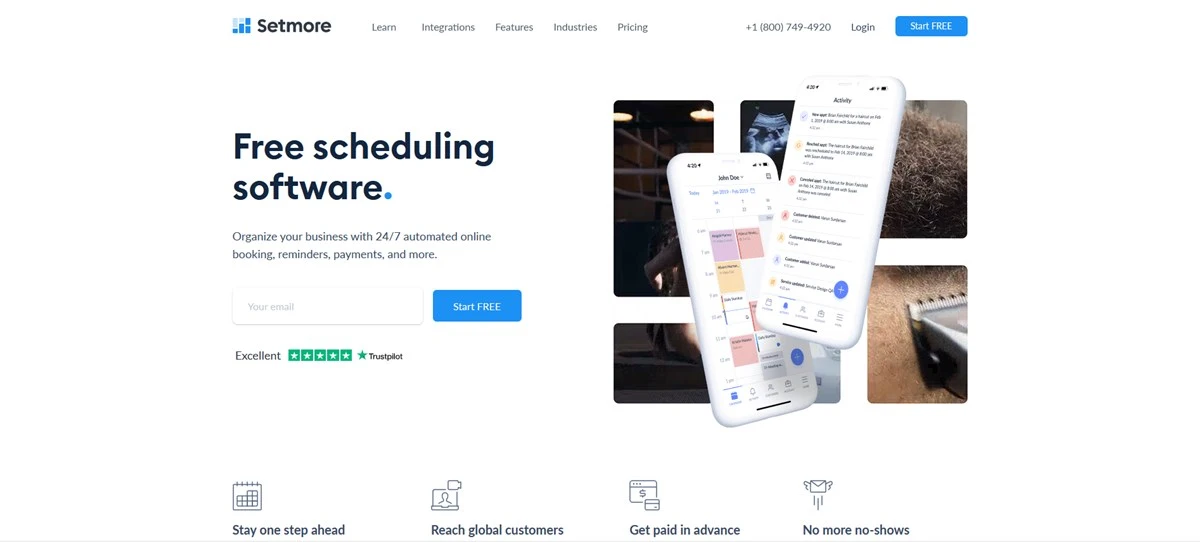 Setmore is a wellness software with tons of integrations for online booking payments, video conferencing apps, messengers, and other tools you might need to manage your business, even if you provide consultations or services virtually.
Key features:
Fully customizable booking page.
The ability to sync Google, Apple, or Office 365.
A free plan with up to 4 staff people.
Conclusion: So what is the best wellness booking software?
The answer is simple – the one that suits your day-to-day business routines, meets your design expectations, and, for sure, doesn't drain your financial resources. The booking software for the wellness business we've just listed above is perfectly suitable for any type of service-selling business, but make sure to examine the components of the pricing packages and the manner in which they are tiered.