7 Ideas to Maximize Service Sales with BookingPress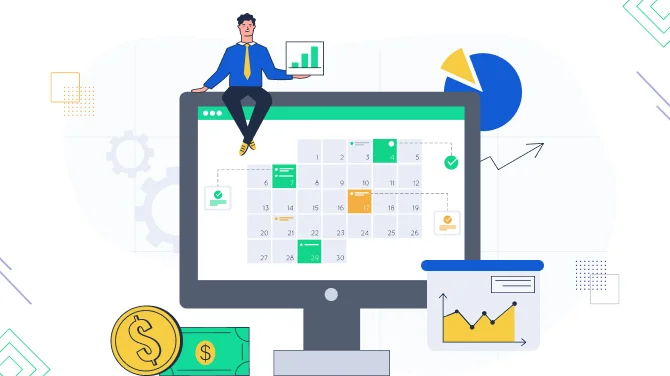 Are you on the BookingPress plugin for accepting appointments on WordPress? Looking to maximize and boost service sales? No doubt, there are always ways to do so.
BookingPress takes your marketing, upselling, and service sales seriously. We offer a variety of marketing-focused extensions that come with all premium plans. Simply add the extensions you want, configure them, and start earning more on service sales!
Most of the features to maximize service sales can be easily integrated just by staying on the Standard premium plan of the BookingPress plugin.
| | |
| --- | --- |
| Standard plan | $69 / year |
| Professional plan | $119 / year |
| Enterprise plan | $249 / year |
But if you're absolutely new to BookingPress, here is what you should know:
This plugin offers the biggest number of payment gateways for free: 17+
You can fully customize the booking form to match your business needs and website design: colors, fonts, field labels, and layouts are under your control
You can benefit from multiple integrations for virtual appointments, email marketing, and more
You can use multiple premium integrations for free on any premium plan!
Let's now give you directions on how to use these add-ons and how they can benefit your service business.
Give loyal customers special discounts on your services
Availability: Standard plan
Create a loyalty program that rewards customers for making repeat purchases or simply offers custom discounts for the next purchase for people who booked a lot of services at once.
You won't just make your customers happy, you'll encourage them to come back for more, tell friends, and overall increase the customer satisfaction rates. Using the Coupons add-on, you can also significantly boost your sales during holidays or high seasons.
Offer add-ons or upgrades to your main service
Availability: Standard plan
Make it easy for customers to add extras to their order by using the Extra Services extension for BookingPress. These extra services can be anything that is related to your main service, such as add-ons, upgrades, or accessories. For example, a spa salon could offer a hot stone massage or body scrub as an extra service to customers who book a facial.
Since these upgrade/extra services are listed right in the booking wizard, it makes it easy for clients to add them to the cart.
By offering extra services to your bookings, you can attract more customers and increase your profits in a natural way!
Integrate a shopping cart to enable customers to book multiple services
Availability: Standard plan
A multiservice booking feature is not so easy to find in each and every booking plugin for WordPress out there. We strongly encourage you to use the Cart add-on that enables people to add multiple services to one transaction.
This is not just a much-needed feature for many customers who are used to booking several services at once in the hairdressing salon or clinic, but also a great way to make clients book more services – even if they didn't plan to!
Let clients choose the length of time they need the service
Availability: Standard plan
Using the Custom Service Duration add-on, you are offering your clients a choice of appointment duration, which might be particularly helpful in multiple niches, from beauty to education industries.
Basically, you can create duration variations for the same service and let clients choose the preferable length! This way you are sure to increase the revenue of appointments by increasing the cost of longer ones. Create variable appointment duration in WordPress, sell more, and increase user satisfaction as well!
Set automatic discounts based on the time of the day
Availability: Professional plan, Enterprise plan
BookingPress' Happy Hours add-on allows you to easily set dynamic discounts for services based on time of day, day of the week, or specific dates. The bread and butter of this feature is that you can sell services that would otherwise never be booked.
This means you can attract more customers and increase booking rates during off-peak hours! It's a really helpful thing if you offer a variety of services with different demand levels.
Allow clients to join the waitlist for booked dates
Availability: Standard plan
This is another great way to deal with canceled appointments and maintain a steady cash flow – simply by allowing other clients in a waiting list to fill those gaps!
We offer you to automate the process of adding clients to a waiting list with a simple dedicated add-on for the BookingPress WordPress booking plugin. This extension enables clients to add themselves to the waiting list right in the booking wizard for the date and time that is booked at the moment of submitting a reservation.
Give clients the option to tip your staff when making a booking
Availability: Standard plan
It's aimed at increasing your revenue in total rather than promoting particular service sales; what's most important, it can help you boost the productivity of your team!
Thanks to the dedicated Tip addon, you can simplify the way to tip staff with online payments, which means clients can book services and at the same time choose how much they want to pay as a tip.
The best thing about these add-ons is not just that they are made to maximize your service sales; they are fundamentally designed to solve various needs of your clients and smooth their appointment booking experience on multiple levels. Kills two birds with one stone!