Top 5 Free WordPress Google Analytics Plugins to Use in 2023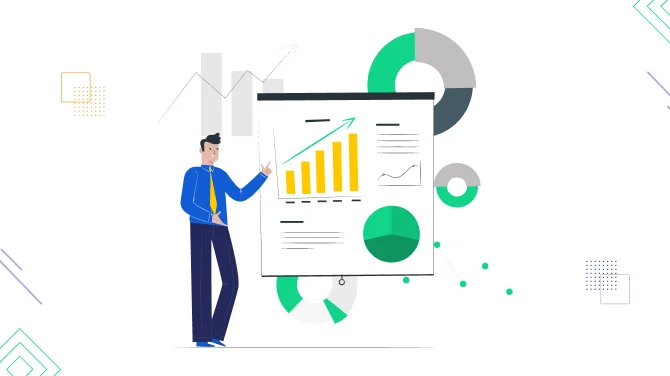 To integrate Google Analytics with WordPress, you need to download and activate one of the suitable connection plugins.
However, while you can simply log into your dedicated Google Analytics dashboard using a normal internet browser, why should you even use Google Analytics plugins for WordPress?
We can pinpoint a few good reasons:
Setting up Google Analytics for the first time is not a super straightforward process. Such plugins help you add the needed code parts automatically to your WordPress website.
Centralize the analytics under one WordPress login, and eliminate the need to log into another platform.
Better collaborative opportunities and user access control, because you can invite your customers or team to WordPress with restricted permissions to view data from Google Analytics, without a need to provide them with your Google account details.
Easier integration of Google Analytics Tag Manager.
More flexibility and extra tools aimed to simplify your interaction with Google Analytics.
Simplify e-commerce tracking for shops by viewing product reports right in your online store.
Some plugins offer extra features beyond basic tracking, such as integrating with other analytics services.
And there is one more extra advantage to using Google Analytics in 2023 and further. This year it has launched an absolutely new interface and possibilities, named Google Analytics 4, replacing Universal Analytics, and many users report that the transition to the new GA4 is not so smooth, it's a fairly new and complex thing.
Some of the best Google Analytics WordPress plugins are working on simplifying things and smoothing the transition for you.
More tools for small business websites:
So, for our list of the best free WordPress Google Analytics plugins to use in 2023, we've chosen the most used ones, regularly updated, and well-rated solutions you can trust.
Site Kit by Google – Analytics, Search Console, AdSense, Speed
This is the official free and open-source Google tools dashboard integration tool provided by Google itself and installed on 3M+ websites.
It is important to understand that it doesn't just deliver the Google Analytics dashboard integration, but a range of other tools: AdSense, Tag Manager, Search Console, and more.
Why use this plugin?
A full toolkit of Google services in your WordPress, delivered by Google.
Powerful and highly-rated plugin.
Detailed metrics for the whole website and individual metrics.
On-time delivery of the latest updates from all the insight types.
Customizable permission levels.
Implemented enhancements to automatically switch users to the GA4 dashboard on October 1, 2023.
Analytify – Google Analytics Dashboard For WordPress
Analytify is a great Google Analytics dashboard alternative that transforms the way you use Google Analytics in general, seamlessly connecting with the frontend and backend of your website.
This plugin allows you to view page-level statistics (page site views, users, bounce rate, average time on the page) when you are logged in as a website admin. We must admit that the lite version is very limited compared to the PRO one but it still can give you the most basic metrics and insights from Google Analytics.
Why use this plugin?
In the free version of this Google Analytics dashboard for WordPress, you can see Visitors, Page views, New vs. Returning Visitors, Top Pages, Geographic data, etc.
See geography, social media engagement, product details data, and more.
Translate into several languages.
Compatible with WPML.
Download Google Analytics Dashboard
CAOS – Host Google Analytics Locally
The Host Analytics Locally is a free highly-rated plugin. It serves as one more robust solution for getting access to your page stats and insights delivered by Google Analytics, but not leaving your WordPress site.
The bread and butter of this plugin is that it is an extremely lightweight version of GA, Minimal Analytics 4, allowing you to get access to your website stats and not making your website slow.
Why use this plugin?
Special focus on the website performance metrics.
Adding Tracking Code for Google Analytics 4 in clicks to the right parts of your website.
A special Compatibility Mode that allows you to use the locally hosted file with some other popular Google Analytics plugins.
Download Host Google Analytics Locally
GA Google Analytics – Connect Google Analytics to WordPress
This free Google Analytics WordPress integration plugin has managed to earn one of the best ratings of 4.9. Its most loved features include the ability to add a tracking code to all pages in clicks (header or footer), with custom markup included.
The plugin also pays special attention to the privacy, cookies, and service data of your customers. It supports such popular among customers tools as Display Ads, Force SSL, User Opt-out, etc.
Why use this plugin?
Very user-friendly dashboard that allows you to enable the needed functionality with toggles.
Support for Google Analytics 4.
Optimized for fast performance.
Integrated with the native WordPress Gutenberg block editor.
MonsterInsights – Google Analytics Dashboard for WordPress
Monsterinsights is another popular plugin with millions of downloads and an awesome toolkit to help you integrate Google Analytics with WordPress.
While some other plugins might be limited at times, this one delivers multiple advanced features with super handy user-friendly dashboards. It delivers tons of various reports about different aspects of your site: site speed reports, landing page resorts, funnel reports and more.
Why use this plugin?
Real-time statistics about your site.
Detailed and powerful audience reports.
E-commerce, content, and user behavior reports.
Support for the new Google Analytics 4.
Full GDPR compliance.
Which free Google Analytics plugin is best to use in 2023 and further?
All the WordPress plugins for Google Analytics integration we've listed deserve to be called best in terms of many criteria: usability, integration, reports, and all the things you expect to get from this kind of integration.
It's up to you which plugin can best work for your needs, however, at the moment, our top choices with support for GA4 include:
Site Kit by Google: the official Google services integration toolkit by Google.
Host Google Analytics Locally: Performance-optimized and well-rated plugin.
GA Google Analytics: one of the best-rated and one of the simplest plugins with good performance.