Why Animal Therapy Centers Need an Appointment Plugin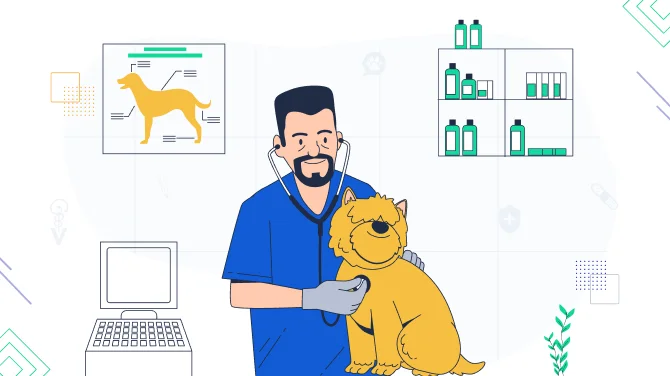 What aspects of their workflow can animal-assisted therapy centers and pet therapy centers improve with the appointment booking software? This is the topic of our article today.
As the demand for such therapeutic centers grows, so does the need for seamless and efficient management of appointments, which are for sure an integral part of your interactions with clients.
This is where the role of an appointment plugin comes into play. Its key task is to help you make the scheduling process automatic, reduce repetitive and time-consuming routines, and enhance the overall experience for clients and their beloved animal companions.
We are ready to get even deeper into the more exact reasons why the appointment software can be your everyday helper.
Related articles for you:
Save on operational costs
The appointment plugin is chiefly aimed at automating the therapy session or consultation process.
This implies it replaces the process of manual client request registration, sending them invoices or emails/SMS – all the things that required human interaction. The more processes can be automated in your center, the more money you are saving to invest into the development of your business.
Offer specific treatment plans
Are you offering physical therapy or emotional support involving pets? Help to facilitate social interaction or provide skill development? It's easy to create any specific types of packages using the software – and offer them as appointments.
This significantly simplifies the understanding of your services for your clients, gives you more room to promote and explain the needed services, and more.
Reduce the risk of errors
Integrating the animal therapy center with the powerful booking software is a great way to reduce human-made errors that can occur during scheduling.
It's not a secret that manual scheduling is not just more time-consuming but can potentially cause more errors, overbookings, or missed appointments. Such negative tendencies even increase in case with the animal therapy centers, since over the phone/email it may be hard to understand which mental or physical conditions people are looking to treat in your center.
With the appointment booking software, it's easy to reduce these risks since it's basically made to ensure accurate scheduling.
Easily deliver services categorized by animal types
The appointment booking plugin is all about categorization and automation.
It allows you to create and customize services based on different types of animals, including dogs, cats, horses, rabbits, birds, and more. Customers can quickly choose the pet type they need and to book an appointment for.
Some WordPress appointment booking plugins, such as BookingPress, even allow you to add the service image and description right into the booking form, which surely gives your clients even more understanding of your offerings and treatment solutions.
Accept payments in advance
Enable your clients to pay for their therapy sessions online via popular payment methods, such as Stripe or PayPal, as well as upon arrival. With the BookingPress plugin, you are provided with the 17 payment gateways, without extra charges.
It's not just super convenient for the clients, this also allows you to send automated invoices, keep all the billing and payment records centralized, and reduce administrative tasks related to payment processing.
Even more so, you keep clients satisfied and ensure more loyalty from them in a longer perspective!
Send automatic reminders to clients before the appointment
Automatic appointment reminders via different means of communication, including email, SMS, and messengers, have tremendous advantages to your type of business: reduce no-shows, minimize cancellations, and overall optimize your human resources.
A quality appointment booking plugin allows you to automatically drive such reminders for any appointment, sometimes even designed with your customer branding!
Document the visits of your clients
The appointment booking plugin doesn't just do the booking work, it also helps you keep records on various information, including payments, appointment time, and any other information associated with the session.
Teachers, doctors, and consultants in your center can leave internal notes via the software's dashboard related to the specific appointment and visit.
Integrate with extra software and systems, such as electronic health records
An appointment booking plugin can help you get smooth access to external apps and platforms
For example, you can connect an appointment booking software with EHR to allow your therapists to access vital client information, medical history, and therapy progress in one centralized platform. This data will surely help your therapists tailor therapy plans more effectively.
Other go-to integrations are also very handy – you can connect various calendar apps to sync bookings across platforms, integrate email marketing to build a client base, or connect such tools as Zapier to get access to numerous integrations.
Manage staff and appointments more effectively
An appointment booking plugin as a rule encompasses tools for all parts of your business, including staff.
By providing your therapists with individual access to their schedules, clients, upcoming appointments, and client communication, this is going to be a significant boost to their productivity.
As a center manager, at the same time, you can see all your staff members, their working schedule, workload, and more, all via a single dashboard.
Monitor your performance with the dedicated tools
Appointment booking solutions are able to categorize, sum up, and highlight significant data in your everyday operations.
For example, graphics, charts, and analytics can assist you in how many bookings you receive, how often and why people cancel sessions, what your revenue is over a specific period of time, etc.
To Conclude on Why Animal Therapy Centers Need an Appointment Plugin
With the above in mind, it's not hard to sum up that a robust appointment plugin can solve many everyday tasks for an animal therapy center, including workflow automation, billing centralization, better staff management, flexible integration with other services/websites, to name a few.
If you are still thinking if an appointment booking plugin can become a go-to thing for your business, remember that booking plugins come at a minimal cost, yet their functionality can yield an exponential increase in overall effectiveness.